"It would have been the end of my story. I owe my life to STARS!" - Wade Cassidy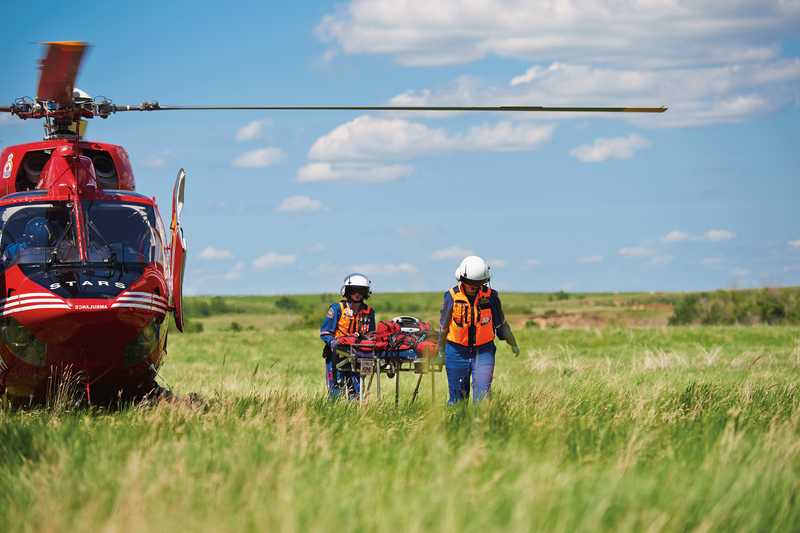 Saskatchewan is known for a lot of things - Roughriders football, beautiful sunsets, pristine lakes and abundant agriculture are just a small part of a big list.
The province also has a large and far-reaching rural population which can present challenges when it comes to immediate access to emergency care. That's why since its arrival in 2012 STARS has been a vital link in the chain of survival in Saskatchewan.
Adair O' Grady discovered the importance of STARS' world-class critical care and rapid transport when he was injured in an accident on the family farm near Neilburg, Sk, in 2015.
"My dad didn't realize I was on the ground in front of him calibrating our new air drill, and he inadvertently drove our pickup onto my body," Adair said.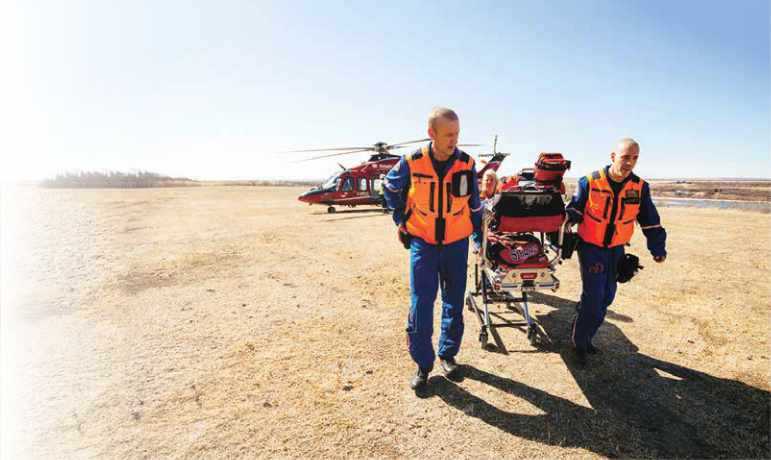 Although he was stable, Adair suffered a number of injuries that had the potential to become life-threatening if he didn't get to hospital fast. Fortunately STARS was able to rendezvous with EMS in Cut knife and get Adair to Saskatoon.
His recovery was difficult, but one year after his accident Adair was back farming with his dad.
"I'm amazed by the gifted individuals at STARS who put their hearts and lives into their jobs," he said. "As I watch my children and my crops grow, I'm incredibly grateful."
#####STARS is not only for those who live on farms or in rural communities.
Wade Cassidy lives in Saskatoon, and his work takes him on the road throughout Saskatchewan. He and his family spend summer weekends at their cabin on Chitek Lake.
At 42 years old and in good health, Wade felt invincible. However, while lifting his boat dock out of the water on the 2018 September long weekend, he suddenly felt dizzy, nauseous and experienced intense pain in his chest.
As Wade lay on the dock in agony, he thought to himself, "Is this it?
I've got two young kids, a wife, everything to live for. I refuse to accept that this is the end. I want more time."
Thanks to the quick response of his family, neighbours, local EMS and STARS, Wade fought for life, overcame cardiac arrest and underwent emergency surgery in Saskatoon's Royal University Hospital.
Wade was told that without his rapid transport by STARS, he very likely would not have survived. "It would have been the end of my story," he said. "I owe my life to STARS."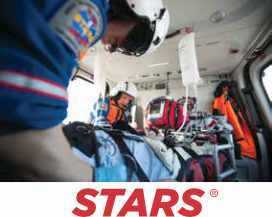 STARS is a non-profit, charitable organization that receives 50 per cent of its annual operating budget from the Government of Saskatchewan. It fundraises for the remaining $10.5 million required annually to run its Saskatoon and Regina bases. The annual STARS lottery is on until July 18 and offers over $4.1 million in cash and prizes, including show homes, vacations, vehicles and more. For tickets and information, visit starslotterysaskatchewan.ca