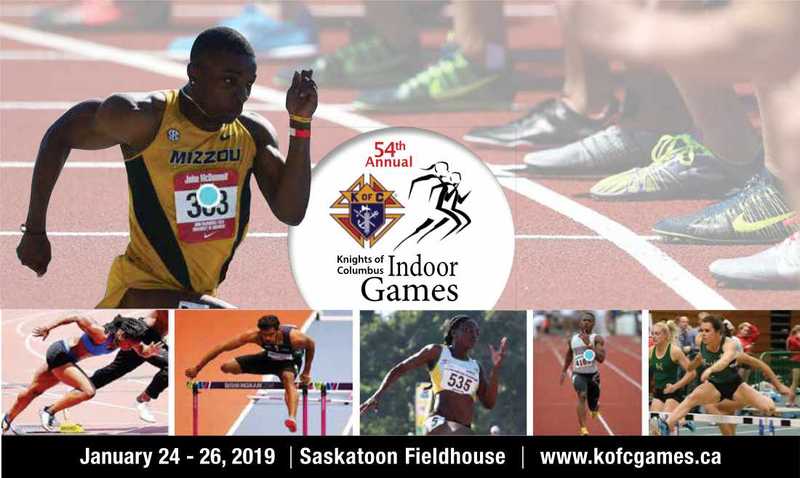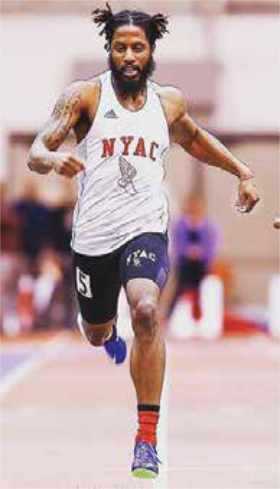 Knights of Columbus Saskatchewan Indoor Games, is Canada's only International Invitational Indoor Track and Field Meet. Our meet is held in Saskatoon, Saskatchewan, Canada annually each January or February. The January 2019 edition will be our 54th annual meet. Our competition site is the Saskatoon Fieldhouse, a 200 metre flat track with seating for 3500 spectators.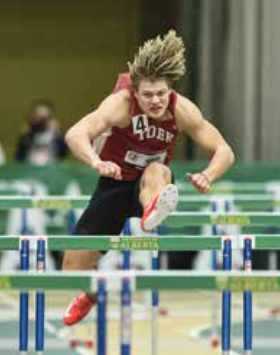 Along with the 3000 plus elementary school students and Special Olympic athletes who compete in our meet, we bring in 35 to 40 of the top international track and field athletes who reside in North America and beyond to compete in the invitational section of the meet.
Our goal in hosting this meet is to provide the youth of Saskatchewan with positive role models by having the elementary school students compete in the same meet as the international stars. We also provide the students of Saskatchewan schools the opportunity to meet and talk with these international athletes, about the value of setting goals and overcoming hurdles in life. These international athletes travel to Saskatoon early to visit inner-city schools around Saskatchewan.
"Come for the Start, Stay for the Finish!"